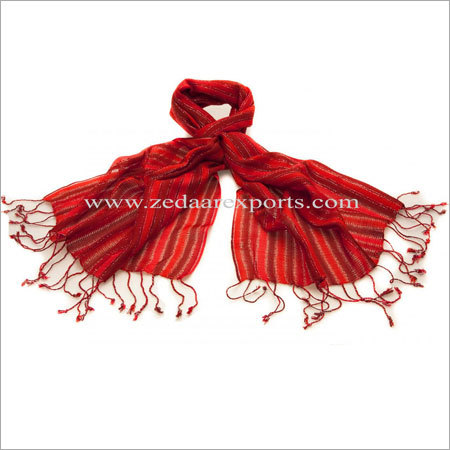 Viscose Scarve
Product Code : 25
Product Description
Elegant, glamorous and always Inexpensive !
VISCOSE Scarves, shawls and Stoles, available in a myriad of colours, designs and textiles, help the modern people to achieve that distinctive and charishmatic look to suit every occasion of life. We have a huge selection of viscose scarfs and shawls available in colourful designs and textures as well as in solid "PASHMINA".

Viscose scarf or stole can make the ultimate fashion statement as well as perfect for HIJAB / Headwear.

Contact Us
Narga Bazar, Champanagar, Bhagalpur, Bihar, 812004, India
Phone :91-641-2500029